Social distancing has definitely left us to deal with our own thoughts which can be a very scary thing, not to mention being surrounded by negativity from the news about the pandemic has definitely took a toll on all of us.
As much as we try to keep myself updated with recent happenings, It is also important to make ways to keep our mind off of things and to really try and take care of ourselves especially at a time where health is crucial. I figured, if i'm going to be quarantined for a long time, I might as well be with myself in peace and try to make some progress while at it. Here are my ways to self-care if you're looking for ways to do so:
Diet and Exercise
I actually started working out and eating right by setting a healthy goal. For me, the main motivation and goal for starting a fitness journey should come from the desire to feel stronger, healthier and more confident. As much as losing weight and gaining physical results are good goals, it's best to only consider it as by-products of consistent exercising.
The truth is, we all have different bodies that are beautiful in its own way. Doing a certain exercise or diet that worked for somebody else may not necessarily work for you or results may come harder for you. Rather than obsessing over the number in the scale, do the exercise and eat healthier food because it makes you feel good. Do it because it's a way that you show yourself how much you love and care for your own health.
Sure, it will be hard at first but as long as you do it consistently, you'll slowly notice the slight changes in your strength, stamina, and endurance that will excite you. And honestly, what's better than getting physical results is gaining a sense of control and accomplishment from having the discipline to push through with a commitment you made with yourself.
What I love about this is that, whenever I have times where I feel helpless from losing control of my life and everything around me, I can always have the option of being in control of my body, on how I nourish it and how I care for it, and this always pulls me out from my negativity.
There are lots of free workout programs online that can be easily found on Youtube so I highly encourage you to do some of the home work out programs while in quarantine! My personal favorites would be YogaWithAdriene and Chloe Ting's Workout Programs!
Read Self-Help Books
It's inevitable to be faced with your thoughts especially when we're all in quarantine. So I decided that rather than avoiding my own thoughts, why not work through them and self reflect. Recently, I've found myself reading You Are A Badass By Jen Sincero which I would recommend for all of you to read.
If you're an negative over-thinker like me, then reading self-help books can be a game changer. This is because self-help books give readers different perspectives and presents a new way of thinking which you can formulate mental techniques out of. This gives you a better understanding about life, people, or whatever topics you are in need of improvement.
Having mental strength in life is everything. You may be skilled and talented but if you fail to have the courage to take on challenges or if you don't know how to work smart, then all would be wasted potential. Take this time to develop your character and broaden your knowledge!
My friends and I compiled a number of self-help books to read together, If you're interested to join us then click here! It's all free and can be easily downloaded.
Pray and Meditate
Growing up christian, I've always made it a habit of prayer. With everything going on with our world today, it can be taxing to internalize all of the negativity that is surrounding us. This is where praying can be beneficial because it is through prayer that we can release this negative energy by surrendering it to a higher power, and reconnect to the chain of positivity that grounds us back to a state of grace and thanksgiving.
I believe that the magical power of prayer is its ability to create faith that bears hope. And it is through these elements that we find something to look forward to that gives us the strength to keep moving forward no matter what.
Meditation is also another great way to put hearts and mind at ease. Although admittedly, I should be doing it more than I could. Meditation is another way of letting yourself pause and reconnect to the source energy by emptying the mind and welcoming peacefulness and positivity.
Remember, the mind can only take so much at a time. Before things can get overwhelming, breathe in and out, and relax your mind.
Watch Your Media Consumption
All of our timelines are inevitably filled with depressing news about the impact of the pandemic. As much as it is good to be updated, consistently consuming bad news may greatly impact our mental health. The best thing to do is find the proper balance of media consumption. And by this I mean, consuming media content that will contradict the negativity.
Personally, after making myself aware of the latest updates, I make sure to watch sitcoms that will lift my spirits up and make me laugh (I'm watching Friends, if you're wondering). If it is escapism that will brighten your mood, then consume media that will perk up the droopy atmosphere.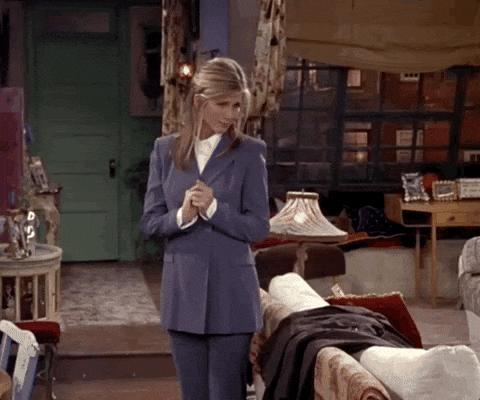 However, It is important to acknowledge the privilege to be able to comfort ourselves by entertainment that is available inside our homes. But as long us we stay alert, grateful and compassionate, and we do our best to obediently follow health protocols, then we're already doing our part as normal citizens to flatten the curve.
---
Hi Reader! How are you? Have you been taking care of yourself lately? Please try and reach out if you need someone to talk to. I hope you make an effort to take care of yourself with these tips that I've shared and I wish for your health and safety. Good luck!
Love,
Fenichi