I have been busy spending time with my family this week that's why I haven't had the chance to post. I felt so guilty for not pushing through with the promise I made with myself about posting consistently, but when I logged in I was surprised to see a notification which says:
I GOT 100 LIKES ON MY BLOG THIS IS SO AMAZING!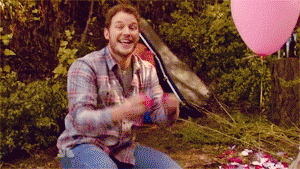 This might not be a big deal to some of you guys but it is to me. You see, I've always had a love and hate relationship with writing. During my college years, the people around me have acknowledged my knack for writing. And because of this, they made me the writer in all of our class projects. From TV and film scripts to technical and copy writing, I did it all.
As much as I loved writing, I felt like I was being forced to do it because it seems like it was the only thing i'm good at. Being in college, I really wanted to try new things and explore what I can do, and not just be stuck to doing one thing – not that there's anything wrong with it, I just didn't want it for me at the time.
The more I kept writing, the more I felt like I was being locked in this one box that I didn't want to be stuck in, and that feeling resonated with my outputs. That's why I decided that I "hated" writing, I stopped.
After college, I found myself alone with my thoughts plenty of times, and that's when I started reading and writing again. I figured, I just had to share these reflections and stories that I have. I needed an outlet. That's when I remembered this blog that I regretfully abandoned. So I got up from my bed, I revamped my theme and started scribbling again!
It was then that I realized that I should be writing for myself first before anyone else. I have always loved writing but I've been doing it for all the wrong reasons. I kept writing things that I wasn't passionate about. But now, I think i'm slowly easing in to writing what I really want. It's been a month and I was able to publish 9 posts (this one included). And I am very much happy that I found my way back to writing.
Knowing that my writing was liked 100 times by people who took the time to read it, has made me even more motivated and grateful. This means a lot coming from someone who started writing and blogging again! So Reader, thank you so much for sticking around with me. I hope I'll be able to improve my writing and share more things with you as I go along with my journey!